For over 30 years we have been able to help over 30,000 patients with a personal, professional and evidence-based approach. We have provided relief to those with back pain, neck pain, headaches, migraines and more and we want to help you too.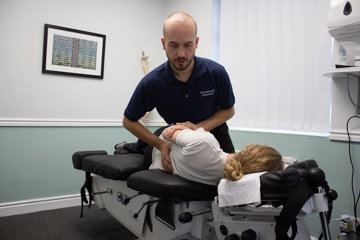 It all starts with making an appointment, you can do this by giving us a call on 01772 696 611. When you arrive, you'll be greeted by one of our friendly receptionists. You will be asked to fill out a patient information form which will allow us to get to know you better and you'll save time during your appointment.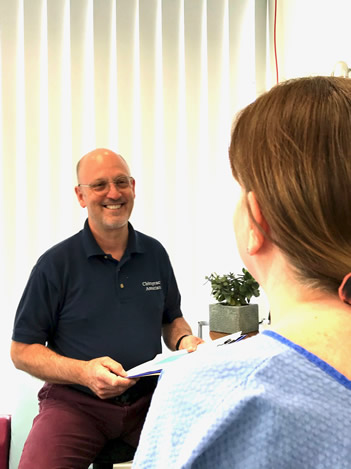 Then you'll meet your chiropractor who will guide you to the treatment room. Once comfortable in the treatment room, you can then take the opportunity to tell the chiropractor about your problem in more detail, this will allow them to understand you better and to reach a diagnosis. To assist in making a diagnosis, you will undergo a physical examination. This is done in a safe and comfortable way and will include orthopaedic and neurological examination.
Your chiropractor will then discuss the findings with you and answer any questions you may have. They will provide a plan of management which is personalised to your needs and can include manual therapy, self-management and lifestyle advice, all designed to help you return to an active life free of pain as quickly as possible. Your chiropractor may also advise you to visit the in-house sports or soft-tissue therapist to give you the best and quickest results.
With your consent, the chiropractor will begin care including manual therapy. As part of your care, you may receive Cox Technique chiropractic therapy, of which Chiropractic Associates is a certified provider. The specially designed Cox Flexion Distraction table is used to effectively treat problems such as low back pain, neck pain and the radiating leg and arm pain that often result from these conditions.
Care could involve manipulation, mobilisation and soft tissue therapy which chiropractors are trained to utilise in a safe and effective way.
Please give us a call today on 01772 696 611, we're here for you.
Chiropractic Associates Preston:
We're Here For You