BSc (Hons, Chiro)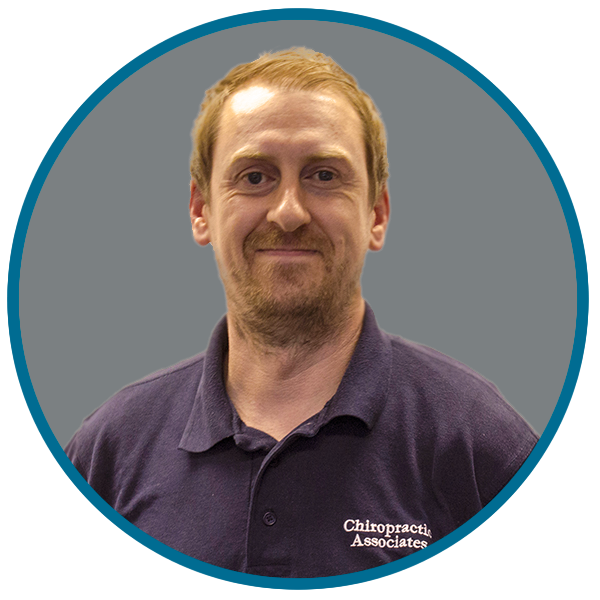 DC, Associate at Chiropractic Associates Preston Ltd and Clinical Director and Owner of Colne Valley Chiropractic.
John has 15 years of clinical experience and expertise in both patient centred chiropractic care here in the UK and medical management in the USA. He has always put the patient first in his evidence based holistic approach to clinical practice.
John is a graduate of the University of Glamorgan with a BSc Hons degree in Chiropractic (2005), after which he started his clinical practice at Birkdale Chiropractic Clinic and Chiropractic Associates Preston Ltd, where he gained excellent experience working with Dr Scott Fullwood and Dr Jeff Shurr respectively. During this two and half year period he also gained his certification as a Cox practitioner and on several occasions assisted Dr Shurr in lecturing and training on Cox Practitioner Certification courses.
In 2007 John moved to North America where he continued a post graduate educational path by completing his National Board Examinations at the Southern California University of Health Sciences, Los Angeles College of Chiropractic in 2009 which included physiotherapy modules. Whilst in the USA he also worked as the Medical Director of a large private therapeutic boarding school, the Diamond Ranch Academy, where he oversaw the health, wellbeing and medication management of approximately 250 students. During this time John led a team of health care professionals, he also gained his licence as a CPR/1stAid trainer with the American Red Cross and carried out training to all the school staff and students.
Upon his return to the UK in 2014 he returned to work at Chiropractic Associates whilst also embarking on a new venture; establishing Colne Valley Chiropractic, with his wife Alisha. Their clinic has now been running successfully for six years and treated many wonderful patients with all types of neuro muscular skeletal conditions in the Huddersfield area.
John is a member of the General Chiropractic Council and the British Chiropractic Association.
He is very active in the Church of Jesus Christ of Latter Day Saints and has served in several capacities within that organisation, including a full-time mission in Scotland for 2 years (1998-2000) and is currently serving as an Elders Quorum President in the Meltham ward.
John enjoys most outdoor sports, the higher the adrenaline the better! Currently snowboarding is at the top of the list, but also enjoys all kind of board sports; skim boarding, windsurfing and wakeboarding. Up to the age of 35 John played football as both an amateur and semi-professional. He also enjoys walking and hiking with his family and if any time remains he also has a passion for drawing and painting.
John records his greatest achievement to date as being a husband, and a father to four amazing children. Lots done and lots still to do!